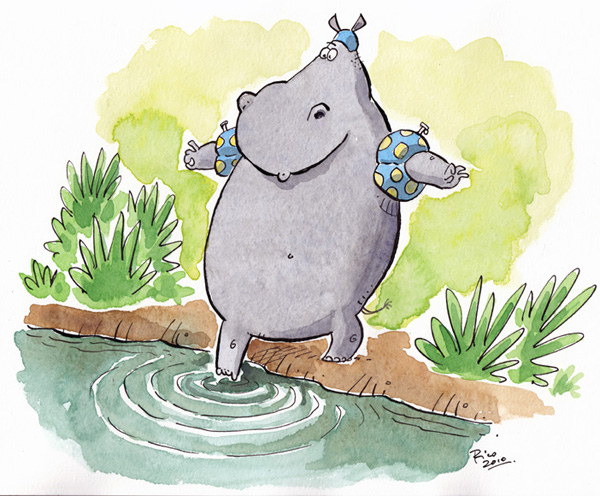 Huberta the hippo gingerly tested the water before she went for her first swim of the season.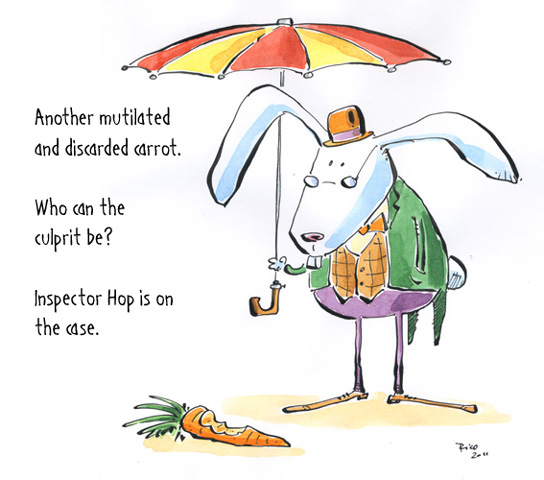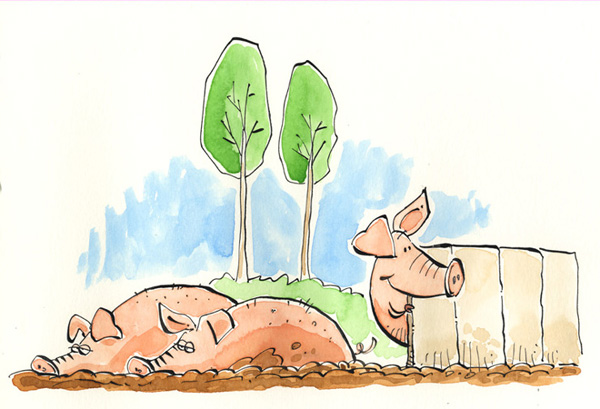 Zippy the Pig just wanted to get out of the farmyard and go have fun!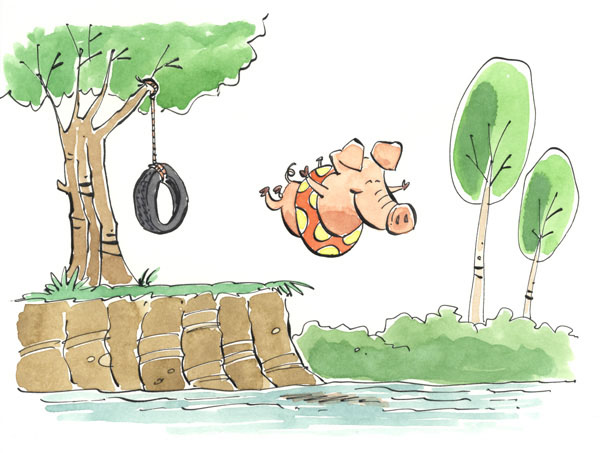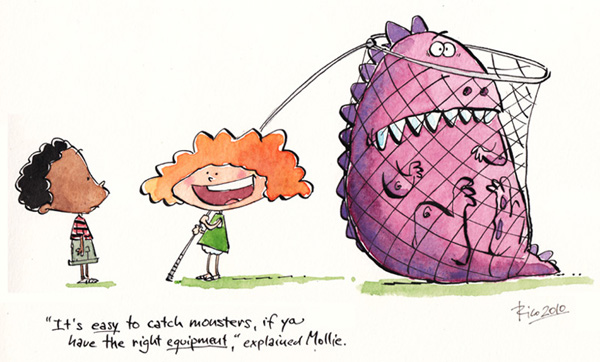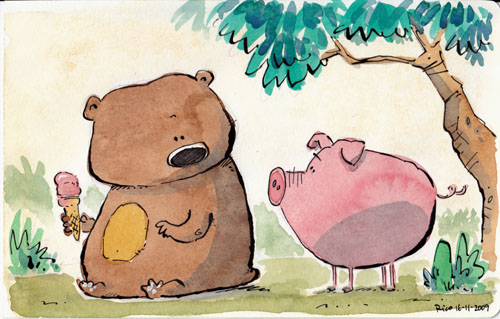 Crackling really, really wished that Rodney would share some of his ice cream ...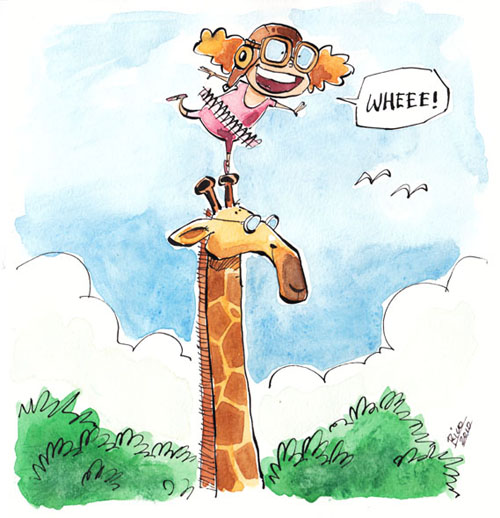 Mollie was an adventurous girl and had no fear of heights.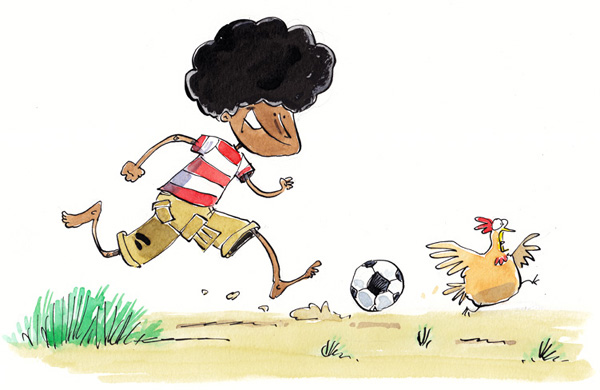 The village chickens didn't really appreciate the finer points of football.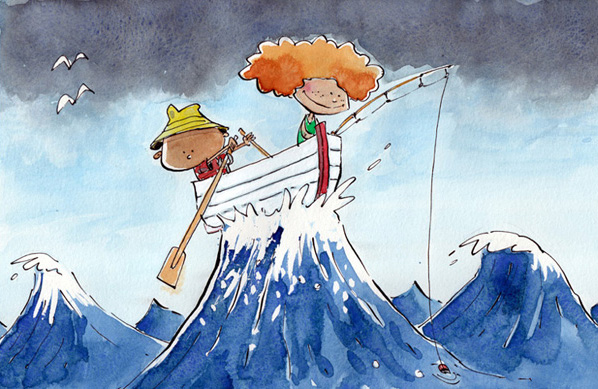 As the waves started getting higher, Thabo began to regret letting Mollie talk him into this fishing trip.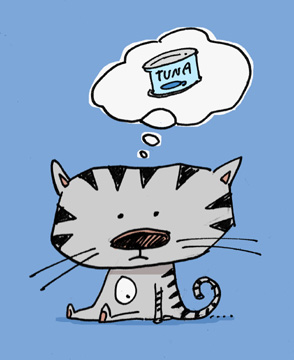 ...and even though it wasn't nearly time for supper yet, Kitty had just one thought on her mind.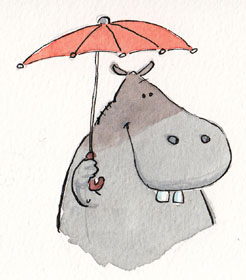 Elithabeth keeps out of the sun to protect her delicate skin and avoid getting wrinkles. She also tries never to frown by thinking only happy thoughts ...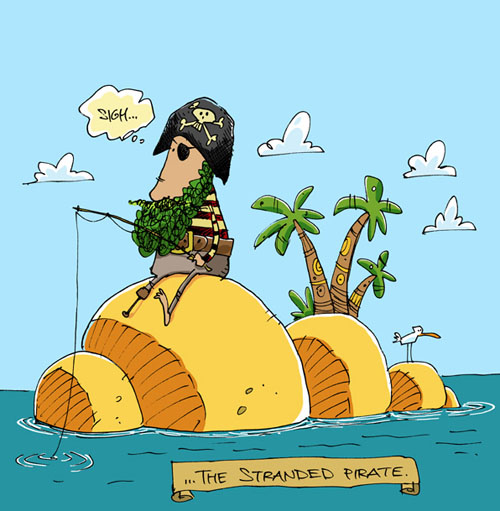 Greenbeard the Pirate was stranded on a small desert island and was bored out of his mind with fishing.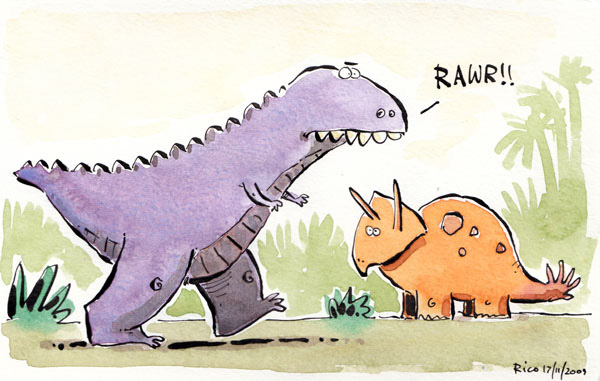 It was Monday, and Phule the purple dinosaur was in a very bad mood...a real Grumpypantsosaurus.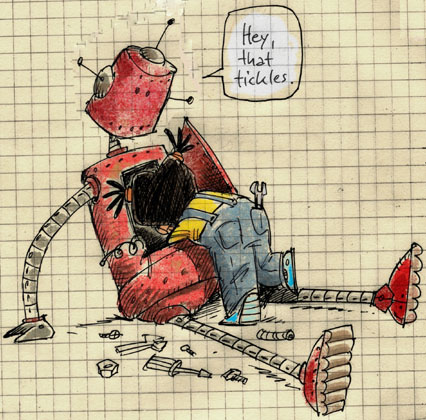 Zinzi always does all her own robot repairs.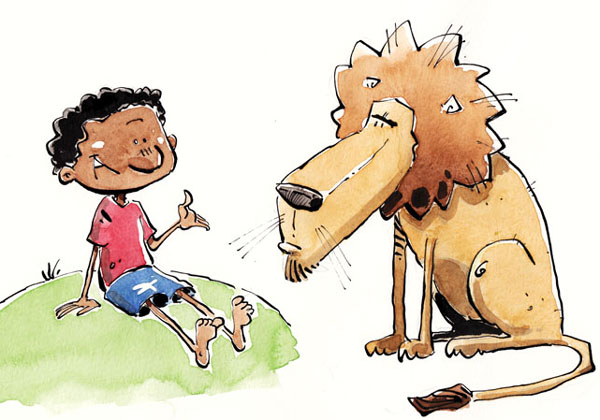 The herdboy and the old lion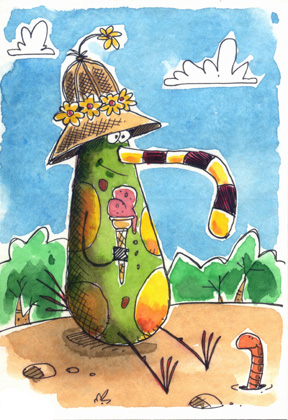 It's a little known fact that Shnooks are absolutely crazy for ice cream ... especially strawberry.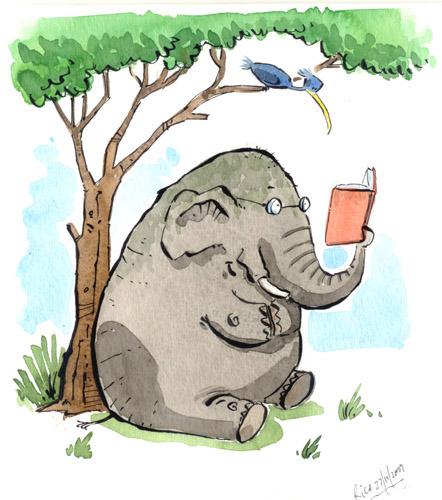 Livingstone just couldn't put down the latest romantic adventures of "Pachydella, Jungle Princess".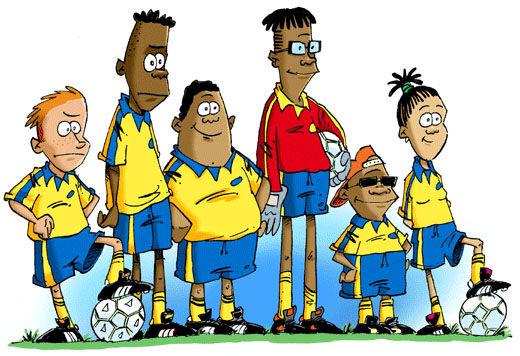 The football team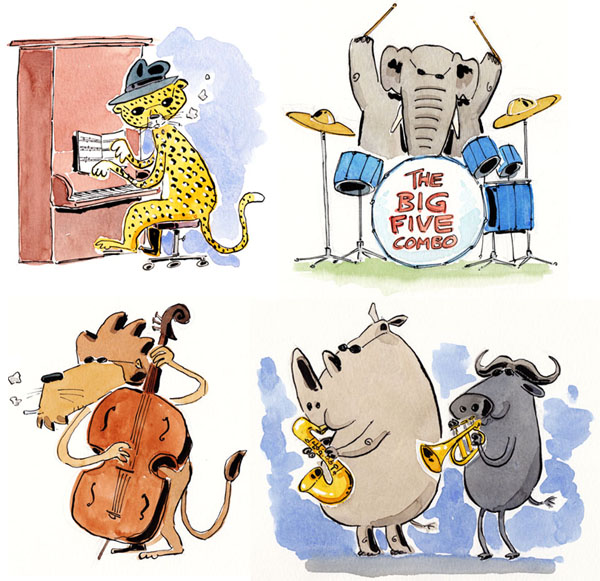 The Big Five Combo -- the hottest bushveld jazz band south of the Limpopo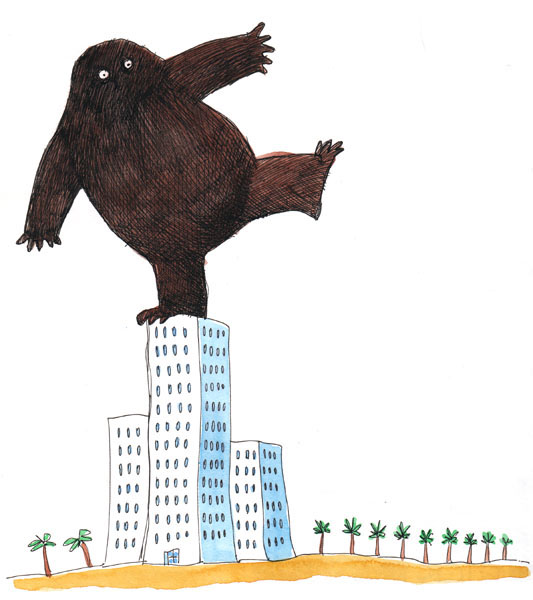 Cedric went out to explore the big wide world ...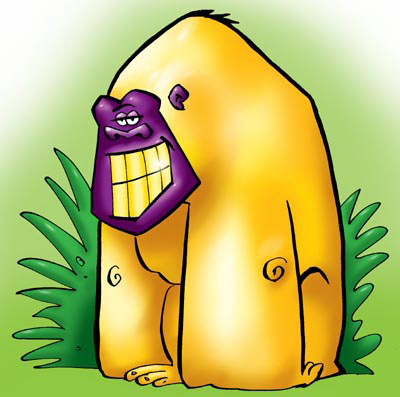 The Mellow Yellow Gorilla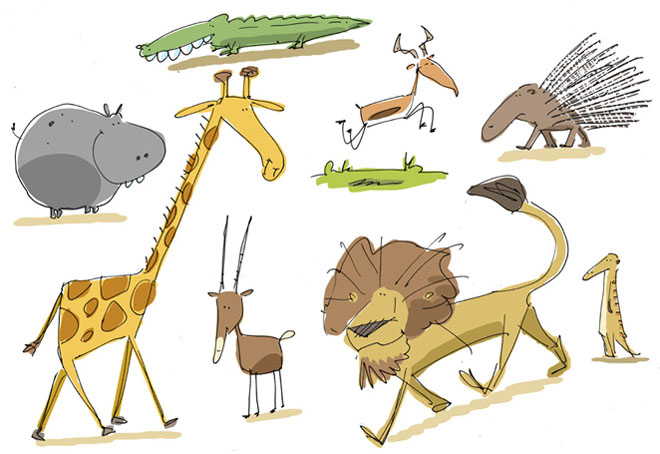 Loose and wild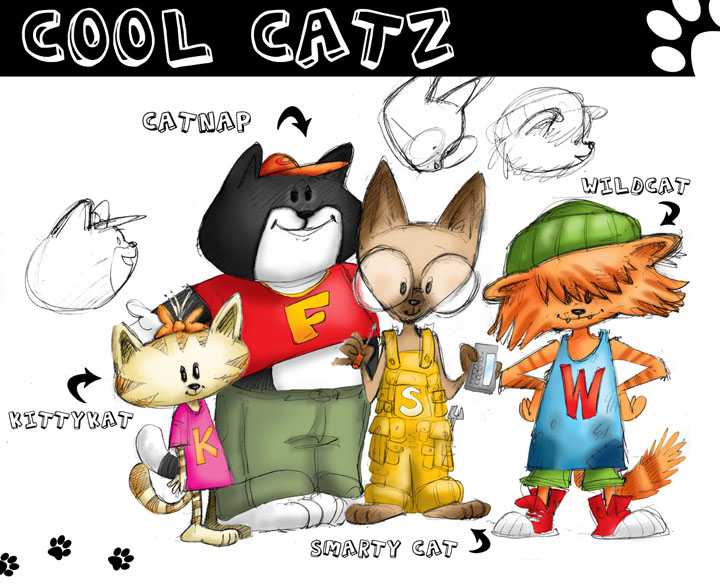 COOL CATS -- character and puppet designs for e-TV.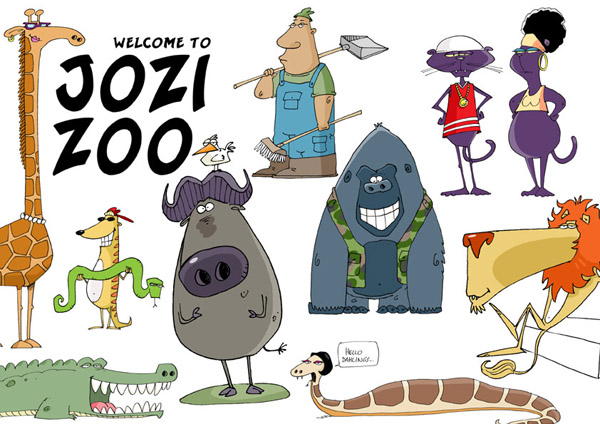 JOZI ZOO -- animation character designs for e-TV.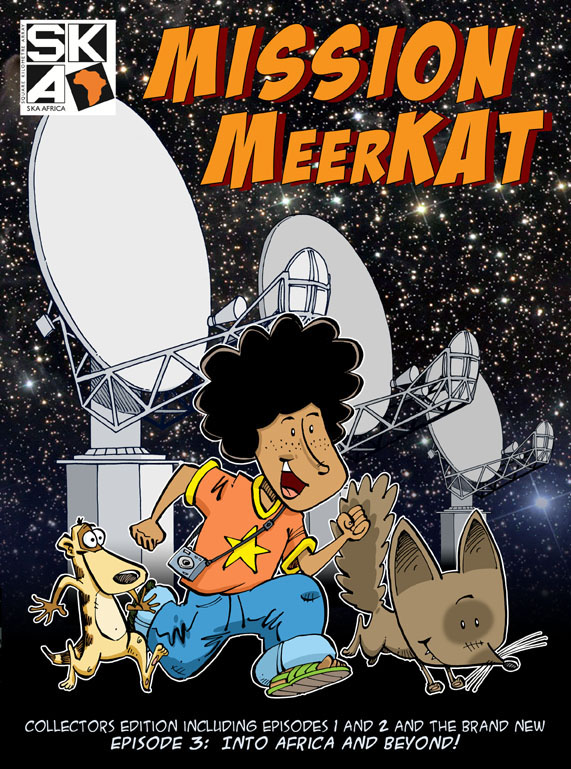 MISSION MEERKAT - educational comic book cover.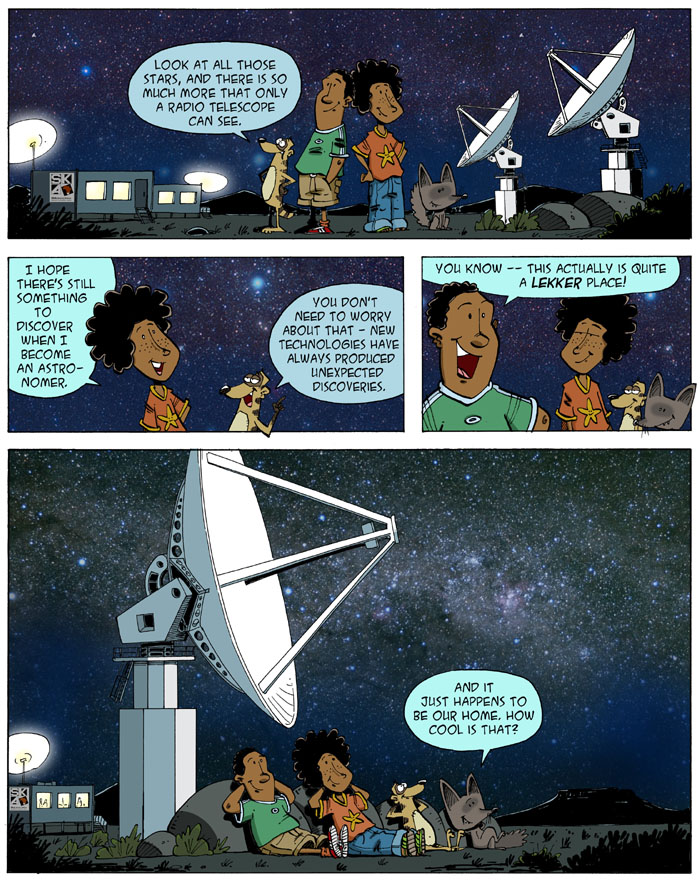 OPERATION MEERKAT -- a page from an educational comic book.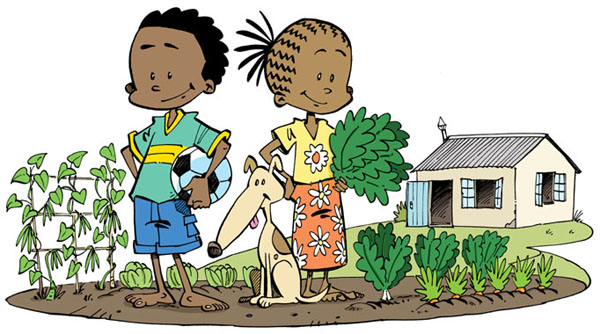 An illustration from a TB prevention booklet.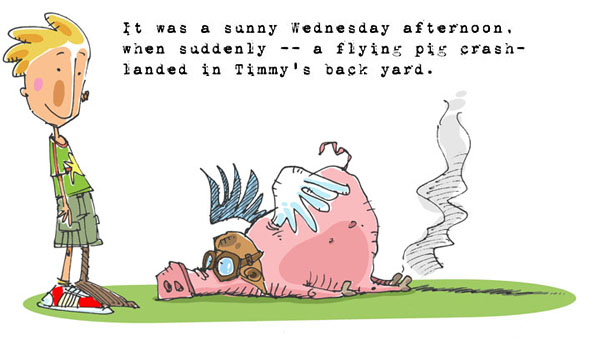 MARINE BIOSCIENCES -- samples of an educational comic strip series to promote science, for Department of Science & Technology.